Meet the Hybrid Artist/Audio Engineer Making Music on the Cusp of Innovation and Inspiration
Published on March 14, 2023
written by
Next up in our Artist Spotlight series is CÜSI, an artist and audio engineer who believes in creating music with a message: never stop chasing your dreams. Dive in to meet CÜSI as he shares his story, his art, and his plans to push the limits of web3 and music to the brink…


*Disclaimer: The following is an interview with CÜSI. All answers/opinions shared are written by CÜSI, however some may include minor edits for length or clarity.

Who is CÜSI?

I'm a rapper with a melodic style and deep personal lyrics that reflect my journey chasing my dream for over a decade. Not only do I write and perform my music, but I'm also an Audio Engineer that records, mixes, and masters my own tracks. I'm all about spreading positivity and inspiring my listeners to overcome their challenges and chase their own dreams.


What inspired you to pursue a career in the music industry?

My uncles are the reason I got into the music industry. I grew up around them, watching them jam and practice in my Mommom's basement. Seeing the creation of music from scratch was like magic to me, and I fell in love with the creative side of music. They opened my eyes to so much, and I wouldn't be who I am today without them.

One night, my uncle asked me to sing a part of a song they were recording, but I couldn't get it right, and it made me feel like I let them down. From that moment on, I promised myself I would never let that happen again and started writing my own lyrics. I put out my first song in 8th grade, and although it was terrible, I was hooked. Music became more than just a hobby; it was something that brought me joy and fulfillment. As I grew musically and through life experiences, I realized that there was nothing that made me happier than making music and listening back to something I created. I put my all into this craft and art form, and I haven't looked back since.


What kind of vibe or messages do you deliver with your music?

With my music, I aim to deliver a motivational and uplifting vibe that helps my listeners get through their daily struggles and setbacks. I want to inspire people to chase their dreams, no matter who has an opinion. My music is more than just entertainment; it's a message of hope and motivation for anyone who needs it. I believe that music can be a powerful tool to bring people together and to uplift spirits, and that's what I strive to do with every song I create. Whether it's a personal experience or a message of empowerment, I want my music to be a positive force in the world.


What's the biggest hurdle or worst experience that you have had in the music industry?

The biggest hurdle I faced in the music industry was having to deal with haters and doubters when I was young and just starting out. I was terrible at making music, and it was hard to put myself out there when I knew people would judge me. However, once I got over the hump of caring about what other people thought of me, it taught me the greatest life lesson I've ever learned: to be my most authentic self and to do what makes me happy. I realized that the most important thing was to create music that resonated with me, and to share it with people who appreciated it.

While dealing with haters and doubters was difficult, it made me stronger and more resilient, and it helped me develop a thicker skin. Now, I'm more confident in my abilities, and I know that I have something valuable to offer the world with my music.


How did you get into the web3 music space and how do you feel web3 will impact the music industry going forward?

I got into the web3 music space through collecting Cardano NFTs, which I would use as cover art for my music releases. This form of marketing had thousands of people all over the world supporting my new releases because I was marketing an NFT project we were all a part of, and the music was good. At the time, I thought that was the only way I could tie my obsession and fascination with NFT technology to my music career, and it was a successful way of marketing. However, I later gained knowledge from different members of the communities I was a part of about the possibilities of Music NFTs.


I believe web3 will have a significant impact on the music industry going forward. It helps to cut the need for advances from record labels, where they then own your soul until you pay them back, which most artists never do. Music NFTs are a great way to get an advance on a record and then help push it with the capital you earned from an NFT sale to propel you without owing a record label. This also allows fans of music to invest in their favorite artists on the come up and feel a part of the success an artist creates.

It's a win-win situation for both the artist (making money from their fans) and the fans (earning passive income from their favorite artist's success). I believe that Music NFTs will be a game-changer for the music industry and provide more opportunities for independent artists to succeed without relying on traditional record labels.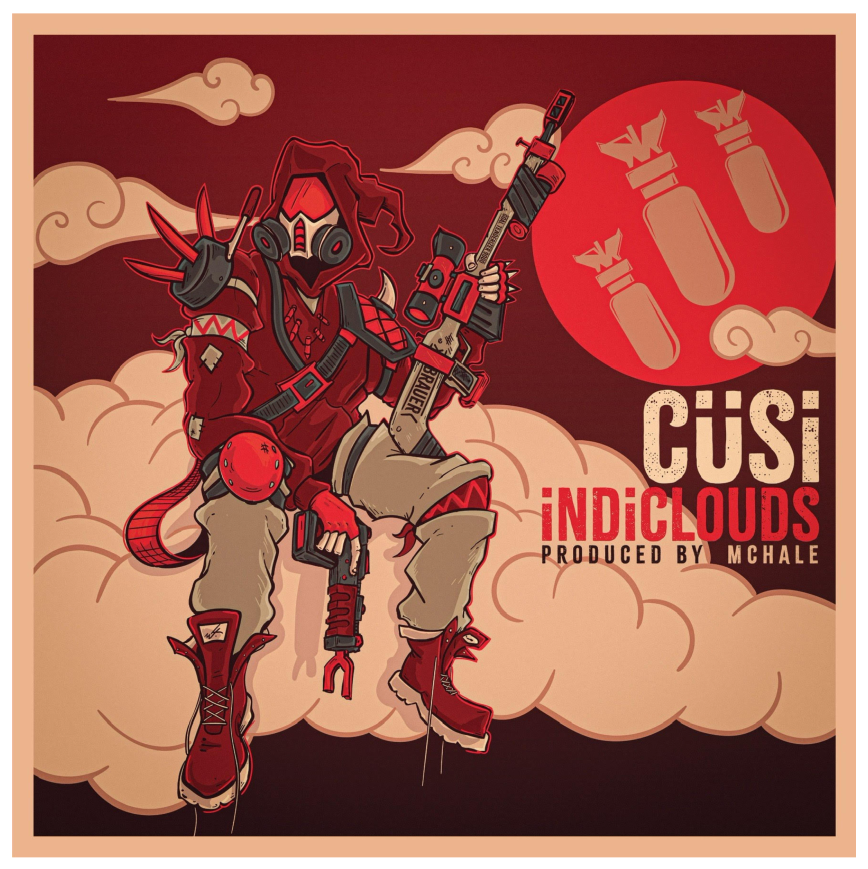 How did you hear about NEWM?

I heard about NEWM through my research into the web3 and music NFT space. As someone who is interested in this intersection, I was naturally drawn to companies and organizations that are leading the way in this innovative technology. When I came across NEWM, I was immediately intrigued by their professionalism and vision for the future of the music industry. Their commitment to empowering artists and fans through the use of blockchain technology was inspiring, and I knew that I wanted to learn more about what they were doing. After reaching out and speaking with some of the team members, I was convinced that NEWM was the right partner for me as I pursue my own goals in the music industry.


What does music co-ownership mean to you and the future of the music industry?

To me, music co-ownership represents a fundamental shift in the way that artists and fans can interact and engage with each other. In the past, the music industry was dominated by large record labels that held all the power and control over an artist's work. But with the rise of web3 technology and the concept of music co-ownership, independent artists like myself can now truly thrive without having to compromise our creative vision or give up our rights to our work.


By sharing ownership of our music with our fans and supporters, we are able to create a more sustainable and equitable model for the music industry. This allows us to give back to our fans for supporting us and helps to build a stronger community around our music. We are no longer beholden to record labels or other third parties that may not have our best interests at heart. Instead, we can work directly with our fans to build a more inclusive and collaborative music industry.


Overall, I believe that music co-ownership is the future of the music industry. It represents a new way of thinking about ownership and control over our creative work, and it allows independent artists like myself to truly thrive and make a meaningful impact in the world of music.


What are your expectations with this release with NEWM?

My expectations with this release with NEWM are pretty high. Of course, I want to sell out and have 'Indiclouds' be a huge success. But more than that, I want to use this opportunity to give back to my supporters and investors. Co-owning the music with them means that they have a stake in my success, and I want to make sure that they see a return on their investment in the long term. I believe that this partnership with NEWM is going to help me achieve those goals and take my career to the next level.


What advice would you give an artist trying to pursue a career in the music industry?

As an artist who has been pursuing a career in the music industry for quite some time, my biggest advice for anyone who wants to follow this path is to stay true to yourself. Believe in your vision and don't let doubt or negativity get in the way. It's important to surround yourself with people who are more talented and motivated than you are. Building a community of like-minded individuals can be incredibly beneficial in keeping your dreams alive. When you have someone to lift you up when you're feeling down or when you can provide that support for someone else, it becomes a powerful force that can help you overcome any obstacle. So my advice is to find your tribe, stay committed to your craft, and never give up on your passion for music.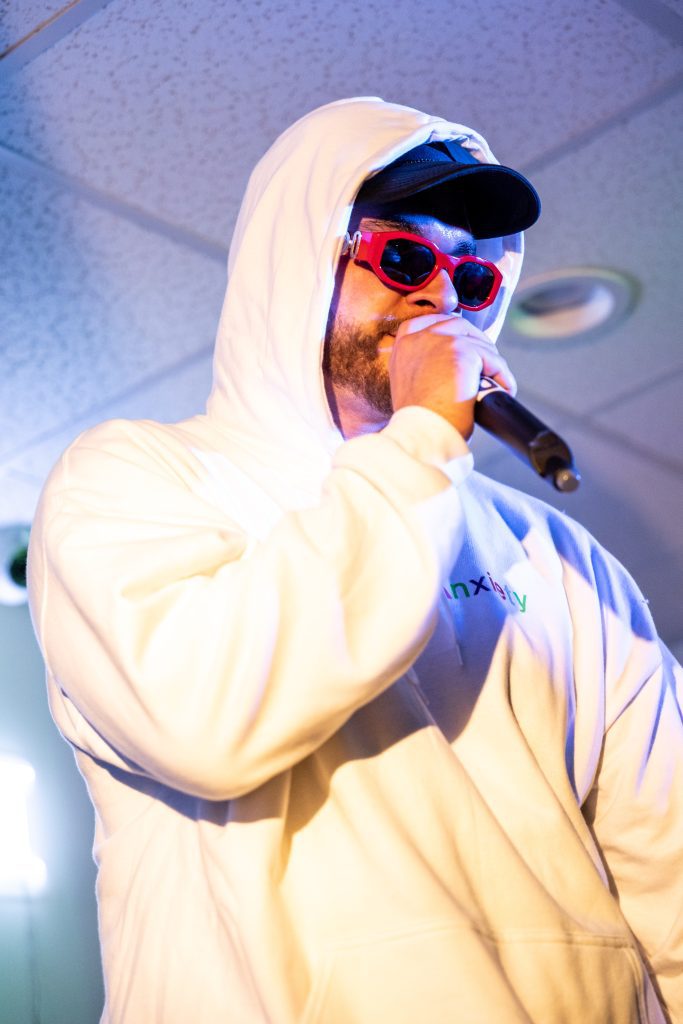 What's next for CÜSI?

After this NEWM release, I plan to continue pushing my abilities as an artist and exploring the possibilities of web3 technology in the music industry. I want to shake the culture and inspire others to think outside the box when it comes to marketing and monetizing their music. I also plan on giving back to my supporters and investors by continuing to create quality music and unique NFTs that they can be proud to own. Ultimately, my goal is to establish myself as a prominent figure in the web3 music space and to use my platform to uplift and support other independent artists who are trying to make their mark in the industry.




Want to be a part of the NEWMusic Movement? Now is your chance to get in on the CÜSI Stream Token Sale and earn future streaming royalties on his latest drop, 'Indiclouds.'
And if you're interested in listening to some other fire tracks, you can check out more music by CÜSI on Spotify or YouTube.
To get all our amazing stories and know more about Crypto, Music and projectNEWM overall, make sure you register for our NEWMag newsletter!
A break down on nine common record deals every musician should know.
An insight into the impact of Web3 and the new direction of the music industry
Buckle up for a crash course on decentralization, the blockchain and the different decentralization models of some of crypto's biggest players.