Artist Spotlight: Danketsu, NSTASIA & Mirai Music
Meet the artists and producers behind Danketsu, the Cardano-based multimedia collective
Published on January 30, 2023
written by
On this week's Artist Spotlight, we're doing things a little bit differently… We're not just meeting one or two artists, but diving into a whole collective of creatives working together to build something utterly singular and extraordinarily innovative.


Meet the Artists

Danketsu (formerly known as ADA Ninjaz), is a community-driven and gamified multimedia experience on the Cardano blockchain. Together, the creative minds behind this project and their community produce everything from manga and animation, to NFTs, literature, and, of course, music – all connected through the interweaving threads of lore based on its own magical universe, Ninava.


At the head of the music side of Danketsu is Mirai Music – the LA-based powerhouse duo Riccardo Lovatto and Jacopo Mazza. Together, they have developed a one-of-a-kind music production workflow that provides the community with direct access, influence, and votes into the entire music creation process. This means that for every new song produced by Danketsu, the community gets to have their say in everything from genre selection, to beats creation, to lyrics.


To wrap up our group of artists we have NSTASIA, the singer featured on Danketsu's latest track, Daisuke. NSTASIA is a songwriter-turned-performer who has written chart-busting hits for artists and producers like Beyoncé, Usher, Major Lazer, Kelly Clarkson, and many more. Since taking the stage as a performing artist, she has swiftly gained recognition as one of the most promising new artists in music, known for her exceptional lyrical talent and ability to create enchanting R&B songs and shows.


Without further ado, dive into the interview for an inside look at how these artists are redefining how we create, share and own music – plus, get the exclusive on Danketsu's latest track, Daisuke feat. Mirai Music and NSTASIA.*


*Disclaimer: The following is a written interview with representatives of Danketsu and the producers behind Mirai Music. All answers/opinions shared by the interviewees are their own, but may include minor edits for length or clarity.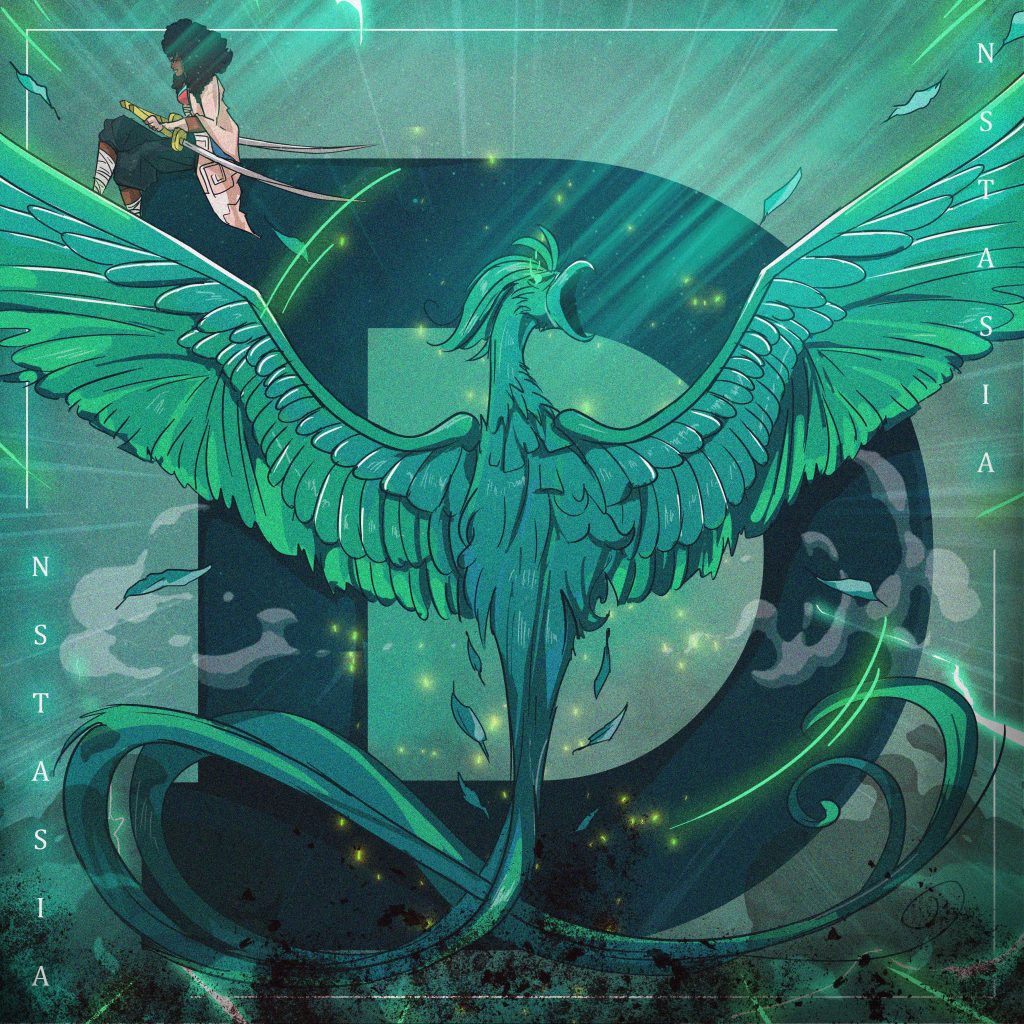 What inspired you to pursue a career in the music industry?

Mirai Music: Both of us founders of Mirai Music started as performers when we were teenegers. The goal was to simply learn how to play the music that we loved. We started from pop, went into R'n'B and funk and finally studied jazz in university. Parallel to that both of us had a strong desire to write music in general and we expanded from jazz trio, quartet to music for theater/musical and then music production and composition for different media.


Danketsu: As a multimedia project Danketsu is all about interactive experiences through various platforms and mediums. Music plays an important role in our ecosystem. All incredible anime productions are matched with high-quality soundtracks and this is also an experience that we want to provide throughout our Danketsu products.

NSTASIA: My father is a musician, he's been on tour with many prominent artists. So, music is all I've ever thought about doing since I was a baby. I would always go to the studio with my dad from an infant on up. It was never a question of whether or not I was going to be a performer. I've always felt at home when creating music. It's in my blood.


What kind of vibe or messages do you deliver with your music?

Mirai Music: Being composers/producers as we are means most of the time expanding or filtering a message in a musical way. Starting from a story, an image, a video we try to create music and sounds that best accompany the core message. It feels like translation and expansion of messages and concepts.


Danketsu: As a storytelling project, our music is high energy and emotive, often illustrating various elements of our lore and universe. Each music track has its own unique backstory with its lyrics co-written with our community.

NSTASIA: In all of my songs there's always some sort of empowerment at the end. Whether subtle or not I always want people to feel hopeful in some way at the end. That's how I like to feel when I'm creating music as well as listening to other artists. My admiration for country music inspires me to write in a way that is similar to story-telling.


What's the biggest hurdle or worst experience that you have had in the music industry?

Mirai Music: Most of our experiences are positive but I think that a couple of times we just put trust in the wrong place and lost a bit of energy and time because of that.


Danketsu: Danketsu as a music brand has only started its musical journey. We've only had positive and motivated experiences through our music and the onboarding of musicians onto Cardano. We still have much to learn, and the music industry and community have been welcoming and exciting to work with.

NSTASIA: I like to take all of my experiences as a chance to learn. I look at my past hurdles as a part of my journey to motivate others. The biggest lesson I've learned from any of my experiences would be to remember that you are in control of your destiny. No one will believe in you as much as you do. As long as you believe in yourself, you'll get what you need. That's law.


How did you get into the web3 music space and how do you feel web3 will impact the music industry going forward?


Mirai Music: We first met the Danketsu team through Kristian (NMKR) and started working for their fantastic community-based multimedia project. We had no idea what blockchain, web3 or NFTs were (this was not even 2 years ago!!). We asked a lot of questions and through them we saw the potential of this new and unique building environment.


For us the most interesting concepts that are being developed in the space are sustainability for artists, community building and for sure unique technology. Sustainability and community building are in fact old concepts that we are finally re-discovering through this experience, while blockchain technology is something absolutely new and we feel that the revolution will come when the tech will disappear and users won't even know they are using it.


Danketsu: Co-founders Tommy Bui and Zushan Hashmi are big advocates of blockchain technology and the future world that integrates all things web3. We know that the music industry is plagued by issues around licensing, copyright, and royalties. We believe that blockchain technology is the perfect solution for these challenges and intend to continue to push the boundaries of blockchain technologies to help creators and artists take ownership of their creative work, and get rewards in a fair and transparent manner. 

NSTASIA: A producer friend of mine raved about web3 a while ago so curiosity always lingered in the back of my mind. One day Gianluca Pizzorno reached out to me to see If I'd be interested in partnering with Adaninjaz (Tommy and Zushan) as an artist and I felt this was a perfect opportunity to be a part of something that I felt could really grow in the future. I love that the development of web3 puts artists in the driver's seat when introducing the world to the music we work so hard to create.


What do you wish more artists knew about the blockchain and Web3?

Mirai Music: For the most part we feel that communities in Web3 are much more dedicated and social-media are used in a slightly different way. Content is more personal and sustainability can be achieved with the same energy those artists are putting in other non-web3 social and environment. A 5k web 3 based following on twitter can guarantee a different level of sustainability compared to a 50k following on Instagram for example. NFTs as well are an amazing piece to connect audiences with special experiences and deeper connections with the creators.

Danketsu: We wish artists knew more about the technology itself, and the current issues that these technologies can solve for them and the potential benefit it can have in their careers. Too many shy away from this amazing opportunity (not their fault) due to the fear of scams and pushback from their existing communities.

NSTASIA: It would be really cool if more artists knew that you don't have to be a huge artist to have monetary success in the Web3 space.


What are your expectations with this release with NEWM?

Mirai Music: We will be the first 100% community based project to release on a platform like NEWM. We will give back to our fantastic community that helped with music creation and push the boundaries.


Danketsu: For Danketsu, it's about providing real value back to our community. The community has helped us co-produce this music track and this sales' approach allows us to give back to them, giving them real and transparent ownership to the song and its future benefits.

NSTASIA: I'm excited to be introduced to a new group of amazing people who really dig my music. We'll have more than a consumer to artist type of connection.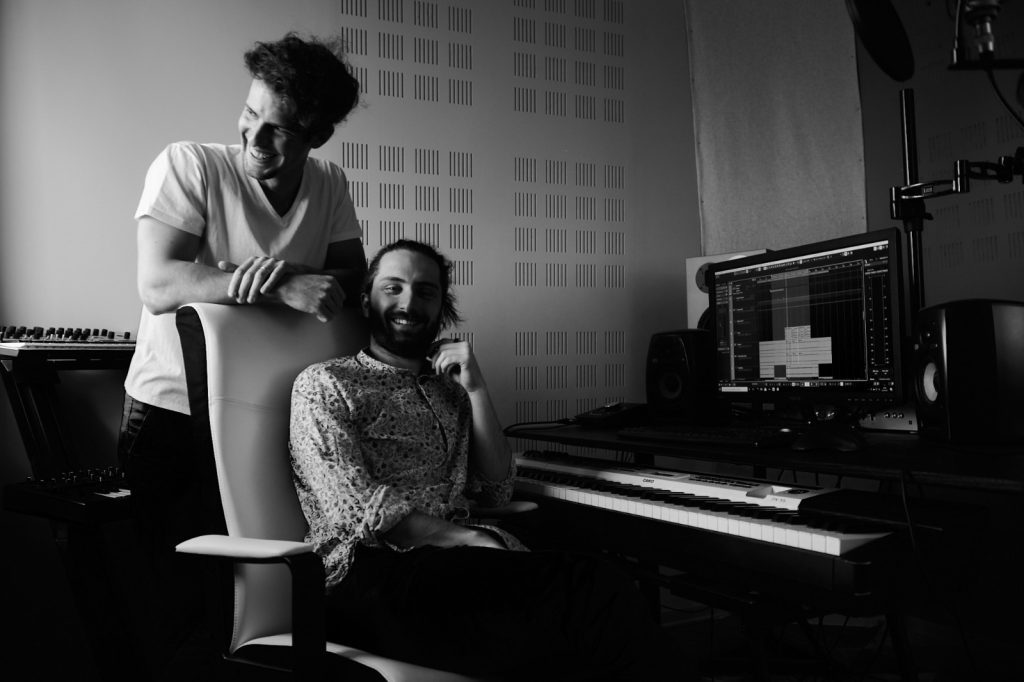 What does music co-ownership mean to you and the future of the music industry?

Mirai Music: Giving communities the possibility to invest and to artist a new way to listen to their audience is absolutely beautiful. We feel that through this process artists will re-learn the meaning of communicating and communities will better understand what "creating" means.


Danketsu: Danketsu has a unique music production process. Our community gets to vote on genre, vote on beats, help write lyrics, and even provide stems to the final production. Co-ownership allows us to provide ownership to these amazing groups and individuals in an easy and efficient process.

NSTASIA: This allows for a beautiful connection between artists and the community. I believe this also gives other creators in the community a chance to be a part of something that otherwise would take longer to be a part of.


What advice would you give to musicians interested in utilizing Web3 technology in their musical career?


Mirai Music: To learn fundamentals, talk with more experienced musicians, and to not get lost in the noise of "this blockchain" or "that blockchain." Web3 tech is just a new amazing tool that needs to be used for art creation and better balance between creators and fans.


Danketsu: We are still early. Don't be afraid of the unknown. Push the boundaries of web3 and lead the way in music innovation. Music in web3 is just another medium for you to express your creativity. Web3 music, especially on Cardano, is thriving and we are all here to support you.

NSTASIA: LEARN, LEARN, LEARN! I still have so much to learn but I am so excited for the journey.

What's next for you?

Mirai Music: 2023 will be our Mirai Music phase 2 and we will expand and push towards multimedia, videogames and music for film/animation. We will keep pushing for Web3 integration in our personal work and in all the projects we will be participating in.


Danektsu: Danketsu, in partnership with Mirai Music, will continue to onboard artists into web3 via our unique community-driven music production process. We invite any and all artists who want to know more about web3, learn how to start, or collaborate with us, to reach out and see how we can help!


NSTASIA: I'll be releasing a single in Europe in a few months with an EP to follow. I'm also currently working on my sophomore album which is set to be released in the US later this year! Super excited to do more in the Web3 space in the future as well!


Ready to get in on the music co-ownership movement? Join the countdown for the launch of the Stream Token Sale, and get the opportunity to earn future streaming royalties on 'Daisuke'. 

Oh, and while you're waiting, be sure to check out some of the other amazing tracks by Mirai Music, some soulful songs by NSTASIA, and the latest community-driven music by Danketsu. And if you're interested in hearing from the artists themselves, check out our YouTube Live with Danketsu and Mirai Music!





To get all our amazing stories and know more about Crypto, Music and projectNEWM overall, make sure you register for our NEWMag newsletter!
Mike Lerman shares his story and how he's embracing the potential of Web3 and music co-ownership
Tune in for a snapshot of our Twitter Space interview with Hip Hop legend, MURS, and get his take on what's needed to build a better music industry for current and future artists.
A breakdown on what smart contracts really are – and how they work.