Artist Spotlight: Mike Lerman
Meet the artist that's pushing the boundaries of rock music with Web3
Published on April 3, 2023
written by
With the world of music just beginning to embrace the decentralized future of Web3, it's only fitting that the spirit of rock and roll – a genre that's always pushed boundaries and challenged the status quo – is finding new expression in this exciting new era.


In this edition of our Artist Spotlight series, we're picking the brain of one musician who's fearlessly breaking all the rules and carrying on the tradition of rock's rebellious spirit to the forefront of Web3's cutting-edge soundscape.

Meet Mike Lerman


Mike Lerman is a California native musician and songwriter with a career as dynamic and diverse as his musical style. In 1999, Mike began his career playing in local party-rock bands, before moving to folk-rock group Rodney & John and later playing lead guitar for Los Angeles-based rock band Braemore, and even producing music and starring in an award-winning comedy short film. Now, he's set to release his upcoming solo album "Underdog" in 2023, featuring at least 17 cameo guest artists including Nikki Lorenzo and Liz Allen.


In this article we'll explore Mike's story, his take on music and the current industry obstacles – plus how he's blazing the trail to music co-ownership with NEWM and the upcoming Stream Token Sale of his exclusive new track 'Baby Bird'.*


Let's dive in…


*Disclaimer: The following is a written interview with Mike Lerman. All answers/opinions shared by the interviewee are his own, but may include minor edits for length or clarity.


What inspired you to pursue a career in the music industry?

My friends– they all had a band in 6th grade, and I told them I was going to be their 'manager'. 🙂 I started to learn some guitar from my brother, and ended up becoming the lead singer and guitar player. We played together and gigged and recorded for over 15 years. My drummer's uncle was the touring keyboardist and producer for the Traveling Wilburys, so I grew up learning to write and play in his studio in the San Fernando Valley. He would tell us, "you're singing through George Harrison's old microphone," and we were 13 not even knowing who that was!


What kind of vibe or messages do you deliver with your music?

Music for me is not a job, or a career, or a lifestyle. It's therapy. If I don't write and play and create, I don't have a proper outlet. Music saved me in that way, and the ongoing message is to never stop what you love, no matter what you think of yourself or what others think. The 'vibes are all over the place, as art is a crazy experiment. I sort of have a bi-polar writing style, which is why the genres of my songs change constantly.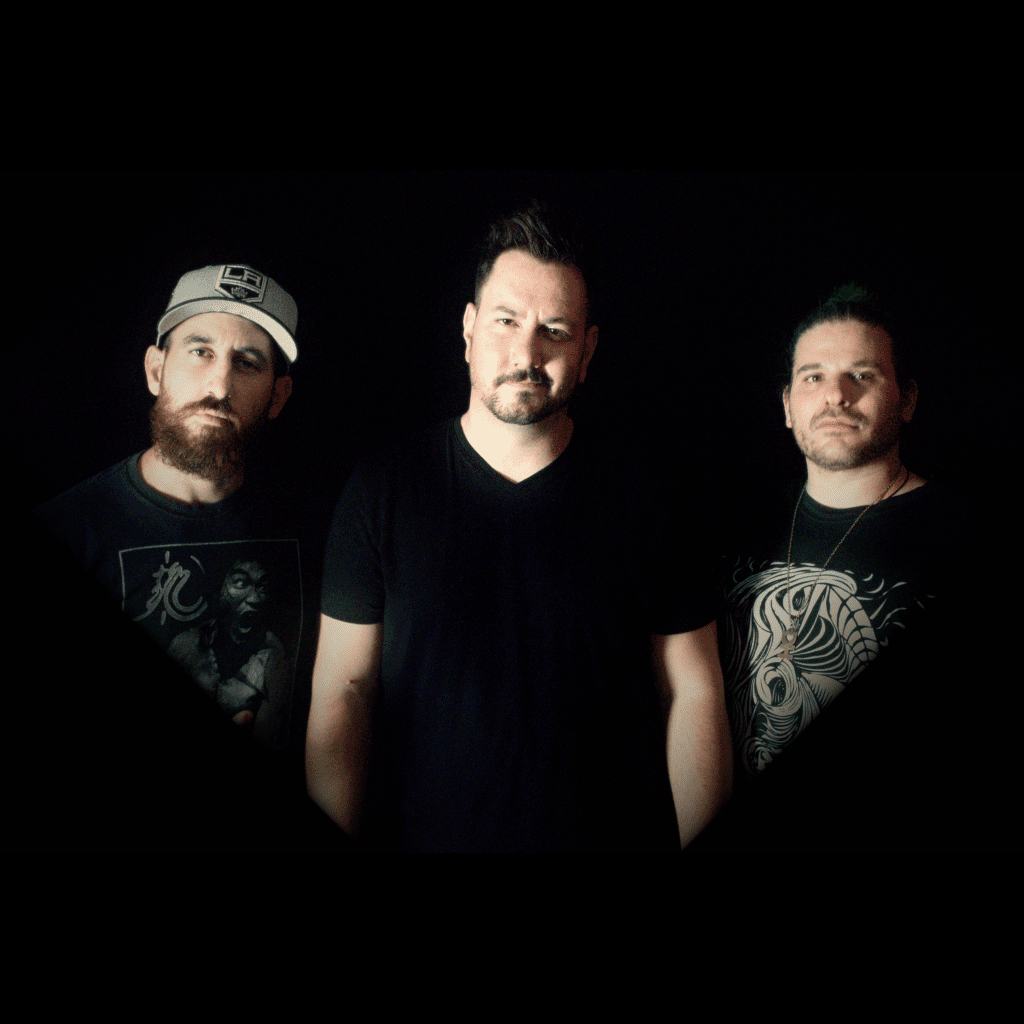 What's the biggest hurdle or worst experience that you have had in the music industry?

Growing up in a place and time where you're just one of several thousand creators makes it tough to break through. Time is the most brutal opponent, it's undefeated. So maybe I think being in the right place at the right time has always made it tough for my projects to go hard. The pandemic and starting a family at the same time makes time an issue for me. So I'm racing to make as much music as I can, life is short!
How did you get into the web3 music space and how do you feel web3 will impact the music industry going forward?


I've worked in the industry in music royalties since college, and was a HUGE Ethereum fan for a while. But then I saw that the projects on ETH weren't able to actually make it happen as that blockchain is going to take years to scale. After I watched Charles Hoskinson's white board video and learned about Cardano, that new world of possibility opened up again. Web3 could change and decentralize the internet in so many ways… I definitely want music to be in the forefront when the world realizes what Web3 can offer.


How did you hear about NEWM?


I found out about NEWM from the Catalyst proposals and read that it had been granted funding; one of the only music projects on Cardano that had done so. I immediately jumped in the Discord and wanted to be a part of their project.


What does music co-ownership mean to you and the future of the music industry?

Fractionalizing of intellectual property rights gives the fans a new way to support their favorite artists, but also can be an investment strategy. This now levels the playing field for normal folks to make the types of investments that only large venture funds could make in the past.


What are your expectations with this release with NEWM?

This is my first NEWM release, so I'm really excited about it. Most musical artists in the blockchain space are DJs and producers, so I'm proud to fly the flag for rock and roll on NEWM. For me it's really not about selling tokens, but being involved in the Cardano ecosystem and finding music lovers that you otherwise wouldn't encounter on social media.


What advice would you give an artist trying to pursue a career in the music industry?


Don't quit. Make writing your passion. Learn the business side. Keep an open mind. Focus on your message for each line of each lyric. Don't be like anyone else and you'll relate to everyone.




Ready to become a music streaming rights owner alongside Mike Lerman? Don't miss your chance to get in on the Stream Token Sale of 'Baby Bird' by Mike Lerman and earn royalties on every stream.
And if you want to explore some other fire tracks, check out Mike's full catalog on Spotify and Youtube.
To get all our amazing stories and know more about Crypto, Music and projectNEWM overall, make sure you register for our NEWMag newsletter!
An insight into the impact of Web3 and the new direction of the music industry
Moodswingz Musik share their take on Web3, music co-ownership and their exclusive new drop with NEWM.
Buckle up for a crash course on decentralization, the blockchain and the different decentralization models of some of crypto's biggest players.