Artist Spotlight: Awesomeisjayell
Meet the Artist that's Blazing the Trail for Music in the Metaverse
Published on February 14, 2023
written by
Each week we put the spotlight on incredible artists who are pushing the boundaries of Web3 and music. This week, we're joined by one bold creative that's making big waves with music in the Metaverse…


"Art is life. Art is life in general. I think music, art and tech go hand in hand. They're all parts of life."

Awesomeisjayell
Meet AwesomeisJayell


AwesomeisJayell (AKA Corderius Climpson) is a revolutionary DIY pioneer that has established himself as "The biggest music artist in the Metaverse." AwesomeisJayell considers himself an inspirational music artist; his timeless music is designed to take listeners from the light to the dark and is truly the soundtrack to his life.


In this article we'll explore how AwesomeisJayell got his start in the music industry, his sage advice for musicians getting started in the Web3 space – plus details on the latest release of 'Fright Flight'' with NEWM and his take on how music co-ownership will impact the future music industry.*


Let's dive in…


*Disclaimer: The following is a written interview with AwesomeisJayell. All answers/opinions shared by the interviewee are his own, but may include minor edits for length or clarity.


What inspired you to pursue a career in the music industry?

It started when I used to go to my cousin's house back in the day. At first, my cousin would freestyle and I would always notice how fire the energy would be when he found his flow. This experience motivated me to start taking music more seriously. I started freestyling with my cousin and one day he said, "Yo, you're good, just keep practicing." So it started there, I was about 13 years old.


This interest evolved when I was first introduced to East Coast rap, specifically Jay-Z. When I was in school, one of my friends and I would always talk about music and one day we decided to swap music. I listened to his music, and he listened to mine. At that time, I was listening to a lot of Southern rap because I'm from Atlanta, and he had family in NYC, so his music was more up north style. That also opened my ear to other genres of music as well.


During high school, I started recording my own music and starting producing mixtapes, and handing them out at school. I was about 16 or so at that time, and that's what really set off my journey in the music industry.


Years later, after a lot of ups and downs, and even a record deal at 24, here I am evolving and doing what I love every day.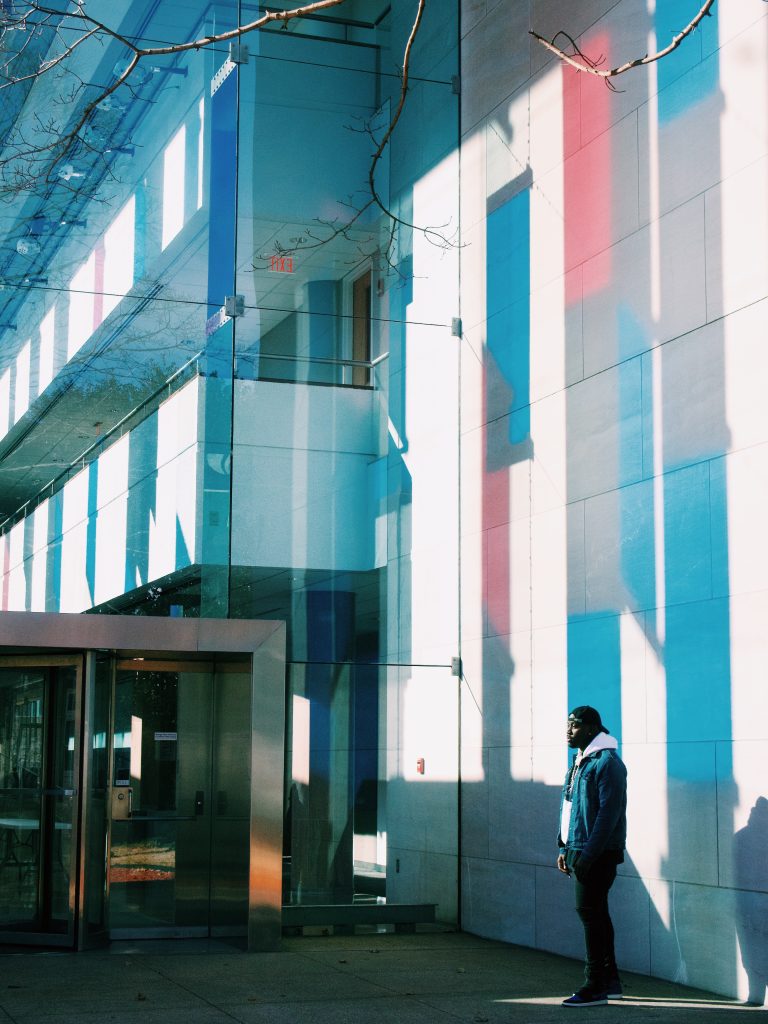 What kind of vibe or messages do you deliver with your music?

The vibe is enlightening, inspiring, uplifting, and out of the box. I want my listeners to know that they can be themselves, and feel confidence from within. I know there are certain styles of music that are more mainstream like talking about drugs, alcohol, and degrading women; but that's not me. That's not me at all. I love my life, and my Wife, lol. I put on for the people who value integrity but also just want to vibe out to something that makes you feel light and uplifted, especially during a dark time.


The world is a wild place and music is life. It helps not only me, but everyone instantly boosts their mood and it's a healthy way to express yourself. I want people to feel expressive and open to really be themselves instead of trying to fit in.


What's the biggest hurdle or worst experience that you have had in the music industry?

By far, the worst experience I've had in the music industry was when I signed a record deal prematurely and realized that my artistic integrity was at stake. The record label was adamant about making suggestions for me to make music that I didn't want to create. As an artist, that's the worst place to be in, especially when you're a music artist and you use music as the primary way to express yourself.


It was a learning lesson. I learned a lot about myself and what I stood for as an Artist.


How did you get into the web3 music space and how do you feel web3 will impact the music industry going forward?

I got into the Web3 music space when I first started investing in crypto. I've been in crypto for about 5 years and I then started creating content on YouTube to share different NFT projects and blockchain updates that were happening. Once I learned the basics of crypto, I then envisioned myself entering the Web3 space as a Music Artist.


My YouTube channel attracted a lot of dope projects and I had one project interested in using my likeness as an NFT. When I told my Wife, she said, "So, when will you drop your music NFT?" She was right, and I realized I was ready to figure it out and just go for it. I built a few significant relationships and I already had my Discord Serve live, so I eventually released my first music NFT project and it was a success.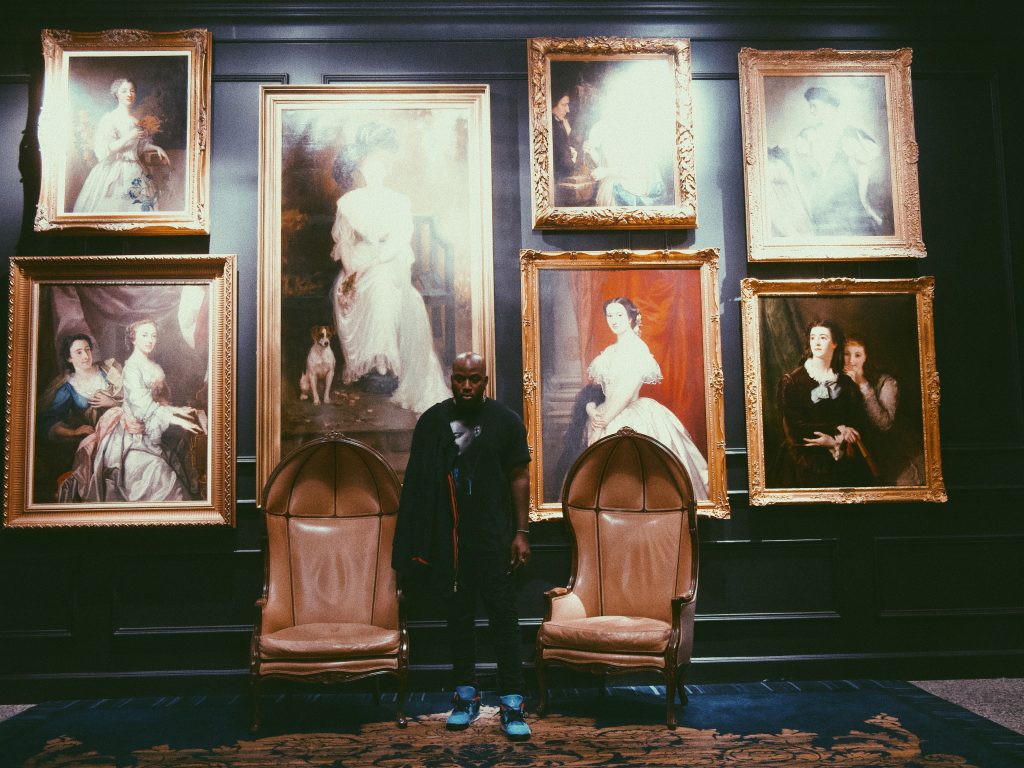 What are your expectations with this release with NEWM?

Honestly, I don't have any. I learned a while back to simply enjoy the moment. I'm present and grateful to be partnering with NEWM, and the possibilities are endless.



What does music co-ownership mean to you and the future of the music industry?

It means a lot, especially when you look back on the history of music artists not getting paid what they're worth. Not only that, many music artists were robbed and it left their families and loved ones in a tight financial situation. Ownership is everything.


The future of music, and art in general, will be all about the artists, and not the capital gains.


What advice would you give an artist trying to pursue a career in the music industry?

Be patient. Listen, and learn from other artists' mistakes. Keep your ears open and learn from everyone: music artists, engineers, managers, and producers– you can learn something from anyone. Read the fine print, don't get desperate, and always weigh the pros and cons of every decision you make.



Who is your dream collaboration?

That's a good one, I'd have to say Frank Ocean.



What's next for you?

I've been working on a new project with an NFT project on the Cardano blockchain. I'm hype about this drop because I am the Executive Producer and I'm also featured on a few of the tracks. This album is set to drop as a Music NFT project in late February 23.


Also, I'm working on releasing some new music, my first NFT Music Album, and the date for this drop is TBD.





If you're ready to start earning streaming royalties alongside AwesomeisJayell, head on over to the Stream Token Sale now and grab your piece(s) of 'Fright Flight'.
Want to know more about the artist? You can find all things Awesomeisjayell by going to his website, or check out some of his other tracks here.
To get all our amazing stories and know more about Crypto, Music and projectNEWM overall, make sure you register for our NEWMag newsletter!
A look at AI-generated music and its implications within the music industry.
Four benefits of Web3 that every musician should know
Want to build a home studio? Here's a list of must-have music production equipment and tech you need.